Celebrate with us the International Gazpacho Day!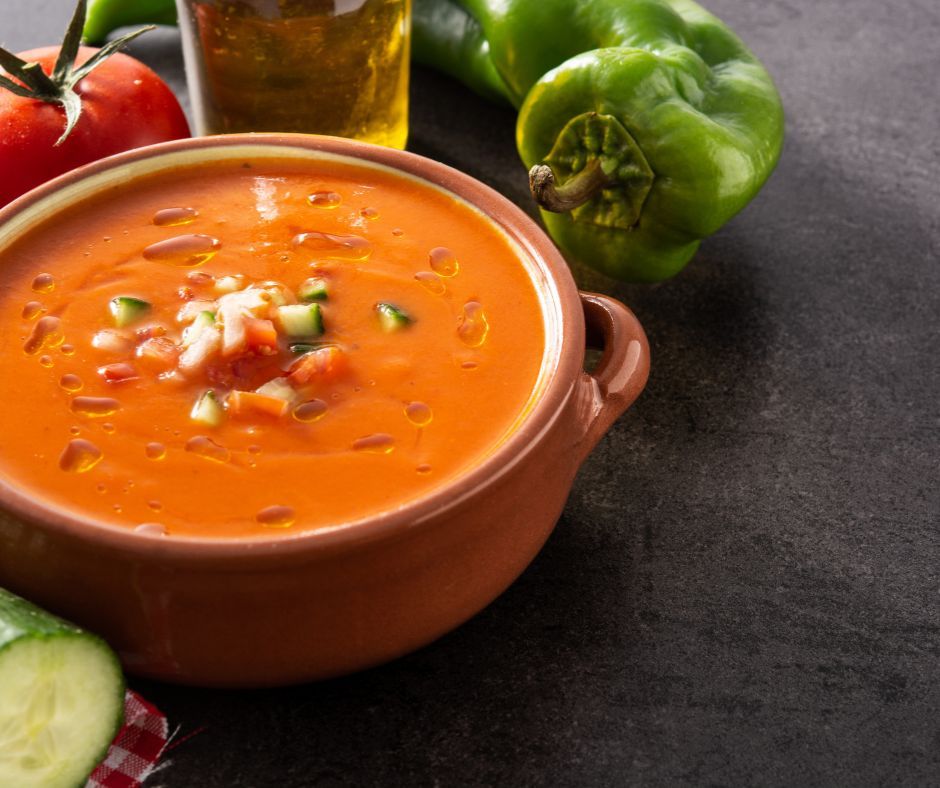 Gazpacho is considered one of the most typical dishes of Spanish cuisine, a gigantic sample of national gastronomy, especially from Andalusia. It consists of a cold soup ideal for these summer months, being its main ingredient olive oil, tomato and fresh vegetables.
It is believed that its birth began in Andalusia in the times of the Muslim denomination when the humble peasants dipped in water the bread that had already hardened, along with vinegar, crushed garlic, salt and oil, to withstand the hard days in the sun in the field. It is said that tomato was not the main ingredient at that time, but was gradually introduced with the discovery of America.
This is how it began to be mixed with bread, which was eventually eliminated from the main recipe. Likewise, the preparation was completed with exquisite vegetables such as peppers or cucumbers.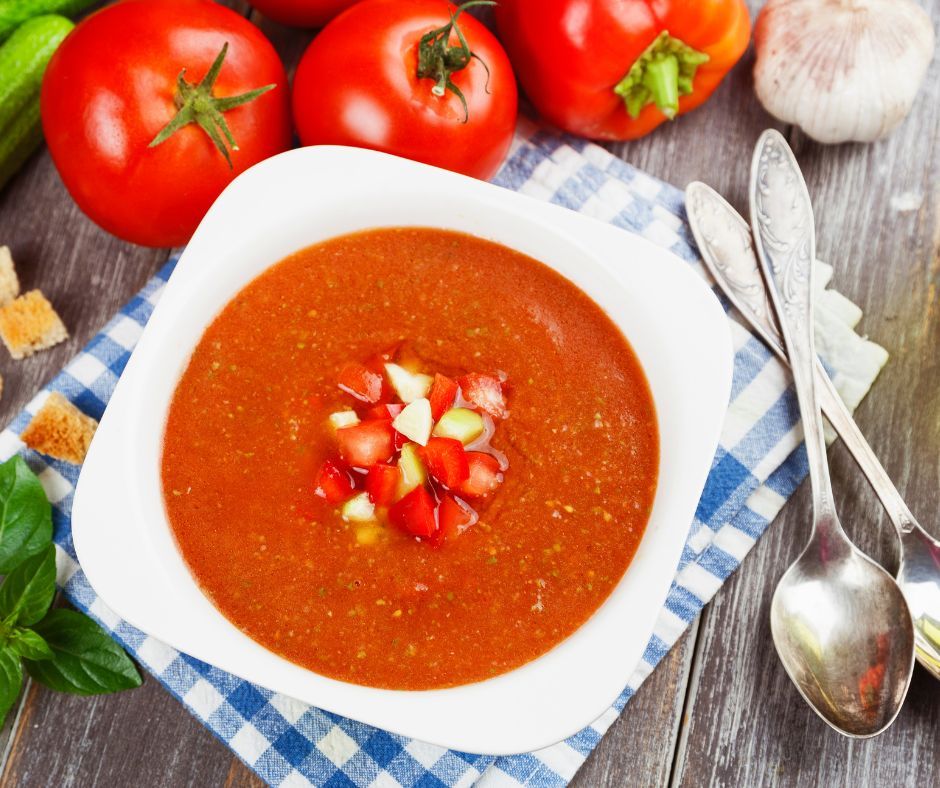 Ingredients and basic preparation of gazpacho
The classic ingredients of the traditional gazpacho are the following. The quantities of each one of them will vary depending on the number of guests:
Ripe tomatoes
Green peppers
Cucumbers
Garlic
Extra virgin olive oil
White wine vinegar
Salt
Its preparation is simple since, after the proper preparation of the vegetables, we will grind all the ingredients together with the garlic until it is absolutely homogeneous. Then, add salt, oil and vinegar.
We invite you to prepare and taste an exquisite gazpacho!
Data source: blog.scoolinary.com