The best free sushi buffets in Barcelona
Who doesn't like sushi? This exquisite food of Japanese origin has become very fashionable in the last two decades and since then, there is a varied and entertaining offer all over Barcelona. Moreover, there is something for everyone, because there are no limits to the mix of flavours and ingredients, there is even sushi suitable for pregnant women.

From aTemporal we leave you a list with the best free buffet in Barcelona so you can eat everything you want at affordable prices in quality places.
1. Un Bocado of Hospital Clinic: Located in Carrer de Viladomat, 259, this famous Japanese restaurant offers an inexpensive lunch menu for 12.95€, while for dinner or to go for a tasting on holidays, the menu is 17.95€. If you have children between the ages of 4 and 10, the menu is €8.95. The best thing about this place is that the atmosphere is cosy and it's quite big.
2.- Toyo in the Gracia neighbourhood: without a doubt one of the most entertaining free buffets in Barcelona because it has a rotating belt that allows you to choose your favourite sushi as they come out of the kitchen, just like in the movies! The menu is pretty good and they charge 12.90€ during the week at lunchtime and for dinner in groups of 2 to 3 people there is a 35€ menu.

3. Ogura on Paseo Sant Joan: this place is renowned for the excellent quality of its products. It also has several vegetarian alternatives, with its nigiris being the most delicious. The midday menu costs 10.5€ and on weekends and holidays the price is around 15€.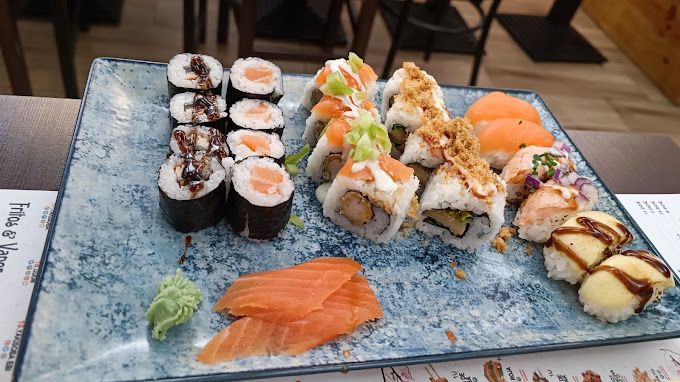 4. Raimbow Buffet libre in Plaza Universidad: this exquisite Japanese restaurant is located at Carrer de Casanova 42. This is a buffet-only place. You can choose from a wide variety of options for a very affordable price, at only 11.8€ for the lunch menu, you can't miss it!
5. Kaitensushi He in Dreta del Eixample: this place offers a mix of Chinese and Japanese food. It also has an entertaining rotating conveyor belt so you can choose your favourite dishes or flavours. The menu costs €12 at lunchtime and €15 at weekends.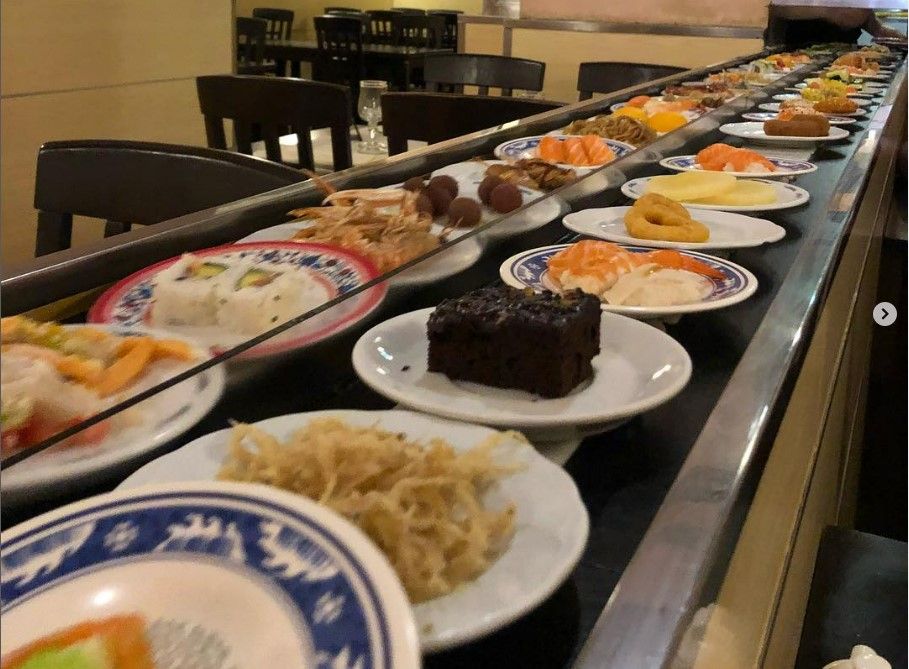 6. Undécimo sushi Barcelona: this is one of the most renowned restaurants in Barcelona, both for its quality and location. It is located at Carrer de Villarroel 220 and its menu offers a wide variety of dishes for only 14.90€ for lunch menu and 9.90€ for children between 3 and 10 years old. For dinner, weekends or public holidays, the menu is €20.90 and children aged 3-10 years €12.90.

7. Totoro in the Gracia neighbourhood: this is undoubtedly one of the best free buffet restaurants in Barcelona. It has a limited number of dishes per round, you can choose between 2 or 3 dishes per person that you can repeat until you can't eat any more! The lunch buffet costs €10.8 and €15.8 in the evening.