What to do during July in Barcelona? We tell you all about it!
There is something for all tastes and ages. Take note and plan ahead to make this month unforgettable. An entertaining and refreshing alternative is to take a tour of the best ice cream parlors in Barcelona or attend the various panoramas that the city has to offer.
1.- Cruilla Festival: This festival takes place in an unbeatable environment, in the Parc del Fòrum in front of the sea and promises an unrepeatable experience. It will be held on July 5,6,7 and 8 and promises you to dance, jump, scream and sing with the varied offer of artists that you will love this year. You can buy tickets or request more information by entering the following link: https://www.cruillabarcelona.com/es/festival-cruilla-2023/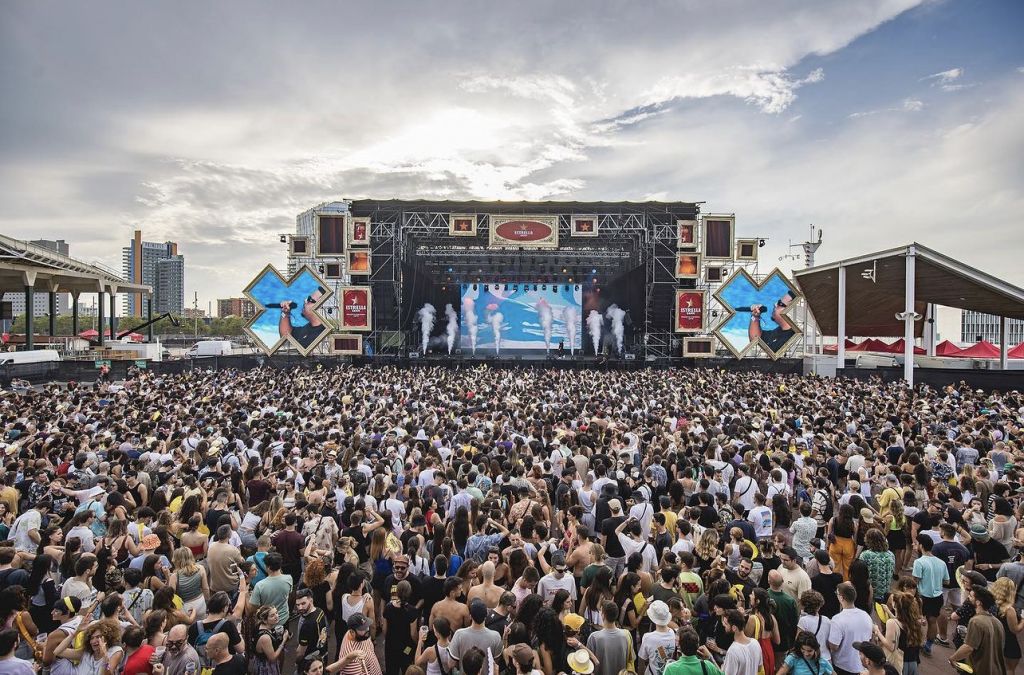 2.- Pride 2023: from July 3 to 15 this new edition of Pride will take place in Barcelona with diverse and entertaining activities that aim to celebrate the LGTBIQ+ pride in all ages. The main events will take place on Friday 14 and Saturday 15 with numerous concerts with artists such as Paulina Rubio and Loreen. In addition, on Thursday, July 13, the Pride Proclamation will be held at Plaza Universidad. The LGTBIQ+ Pride demonstration will take place on Saturday 15, with its usual route on Paral-lel Avenue, from the Three Chimneys Park to Plaza España.
3.- Open-air cinema: The pleasure of watching a movie outdoors and in summer is unparalleled. If we add to that an exquisite picnic and the breeze of the summer evenings in Barcelona, it becomes the ideal plan. You can enjoy outdoor cinema this summer in the following places:
-Open air roof top, Palace Barcelona
-. Sala Montjuic, the cinema in the pit of the castle: it is held from June 30 to August 4 and you can enjoy big hits such as All at once everywhere or Her. You can check the complete program at https://www.salamontjuic.org/es/
-. Cinema off-site: 5 open-air screenings of feminist projects. You can check the locations, schedules and information at the following link: https://www.mostrafilmsdones.cat/project/cinema-fora-de-lloc-2/
-. Cinema Lliure a la Platja: what better way to end an exquisite day at the beach than watching a good movie outdoors and with the sea in the background. Until August 30 you can enjoy a varied billboard in Playa Sant Sebastià, Barceloneta and other beaches of Barcelona. To check the billboard you can enter the following link: https://cinemalliure.com/programacio-2022/
4.- Magical Nights at Casa Batló 2023: A cycle that will fill your evenings and nights with a lot of culture. The experience includes a complete visit to Gaudí's masterpiece and a unique program with a live concert on the roof of the building, along with a drink. You can listen to jazz, soul, rumba, and many other musical styles by 15 different artists. More information at the following link: https://www.casabatllo.es/venta-entradas/visita-noches-magicas/
5. - Alma- Pedralbes Garden Festival: will be held from July 10 to 27 in the Spanish Village and will feature renowned artists such as Fito Paez (July 11), Chris Isaak (July 12), LP (July 13), Jacob Collier (July 14), Zahara Rave + Delaporte (July 15), Anastacia (July 16), Bastille (July 17), Gustavo Santaolalla (July 18), El Día de l'Amic, with Los Palmeras, Chico Trujillo and Guacamayo Tropical DJs (July 20), Soft Cell (July 23), M Clan + Seguridad Social (July 26) and Goran Bregović + Balkan Paradise Orchestra (July 27). To buy tickets or for more information go to the following link: https://festivalpedralbes.com/
Source of information: Time Out Barcelona