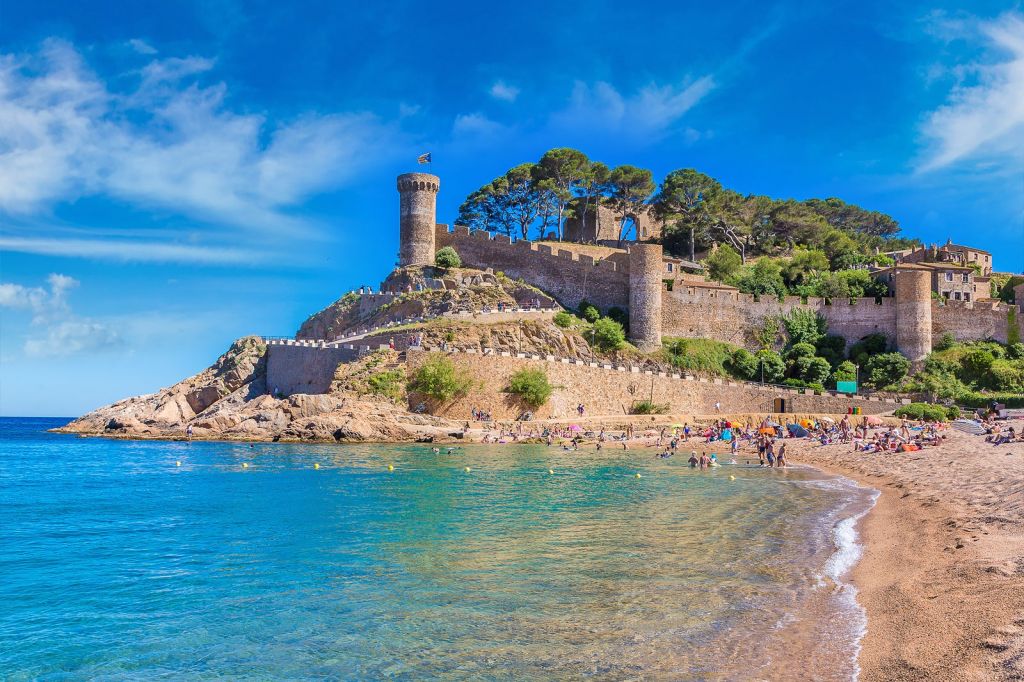 The coast is brave, no doubt. The Mediterranean and the cliffs are just where a green cushion in the form of pine trees serves as mediator. The combination of all these participants manages to find 214 km of reasons wrapped in sand and salt just to enjoy.
It is not too late for you to put together a route and venture to the Costa Brava to relax and enjoy the amazing views offered by this natural paradise. While the beaches become the favorite place for many throughout the summer, it is the coves that often steal all our attention, as many of them look like postcards collection. Some of them are a bit difficult to access, but we promise you that it will be worth it.
Are you coming to Barcelona during the summer? We have these apartments for you.

The crystal clear water, the calm sea and the rocky landscape frame a perfect landscape. From Atemporal we tell you some of the unmissable beaches and coves where in more than one you will find the perfect excuse to always come back.
- Cala de Aiguablava, Begur: Between the cliffs and the green landscape that surrounds it, highlights the turquoise waters of this small but very special cove that is certainly the favorite of many.
- Cala Jugadora, Cadaqués: One of Dalí's muses, it opens its way in the Cabo de Creus and Cadaqués to show us its almost virgin environment.
- Cala Estreta, Palamós: Although it is a 30-minute walk to get there, this cove is one of those spectacles you can't miss. Hidden in the coast, its crystal clear and calm waters will make you believe that paradise really exists.
- Cala Sa Tuna, Begur: Small and turquoise waters, still preserves the houses and boats of the fishermen.
- Santa Cristina Beach, Lloret de Mar: Crystal clear waters and shallow sand are the setting for the maritime procession that celebrates Santa Cristina, which is why it is one of the most emblematic beaches of the city.
- Playa Gran de Tossa de Mar: The castle that rises as a backdrop over the sea is the icing on the cake that crowns this extensive but very quiet beach, being one of the most photographed.
- Cala Sa Conca, S'Agaró: Of coarse sand and surrounded by pine trees, it is possible to access it by one of the most beautiful paths of the Costa Brava, the Camino de Ronda, where you will lose yourself in the incomparable views and the totally relaxed atmosphere.
- Tamariu beach, Palafrugell: surrounded by white buildings that stand out among the intense green foliage, it has a pleasant promenade and transparent waters that make it one of the favorites.
Data source: viajes.nationalgeographic
Photo source: hoteles.com