Enjoy the Three Wise Men's Parade in Barcelona 2023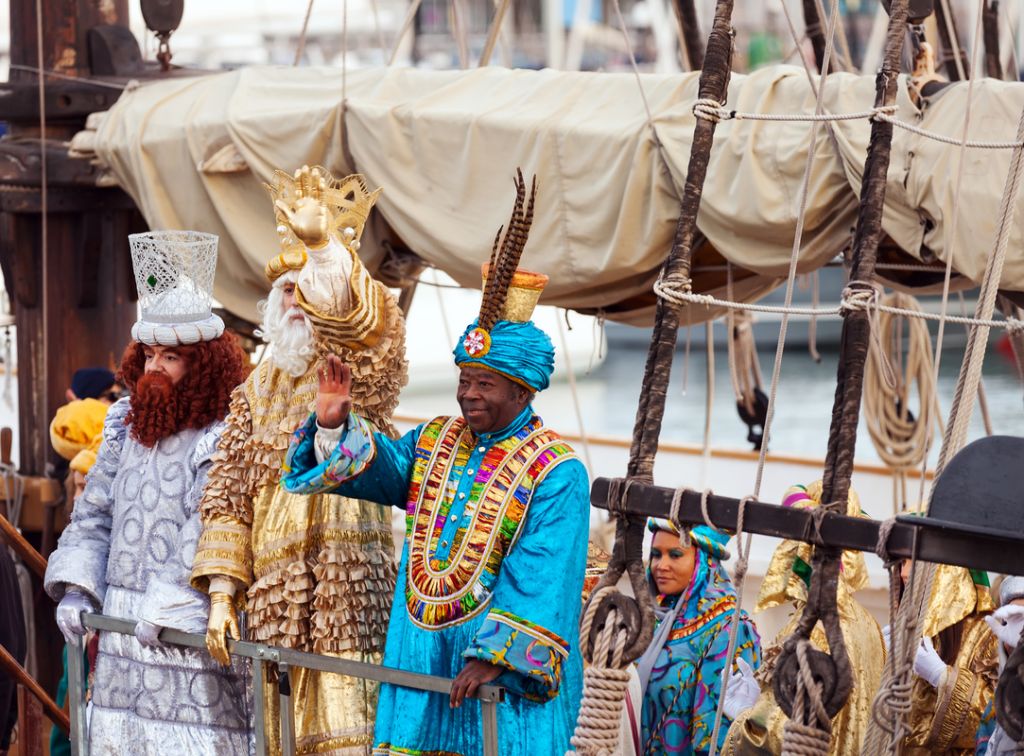 The Three Wise Men Parade is an emotional activity dedicated to families and especially to children. Every year, it is celebrated every January 5th in several countries around the world. It dates back to 1866, being the first documented parade in Alicoy (Alicante).
It is a day full of festivities, colours, lights and lots of joy. The Three Wise Men; Melchior, Gaspar and Balthazar, parade along with a large retinue made up of pages, shepherds and other personalities, through the main streets of the Catalan city, giving away delicious treats as they go.
This year the parade is scheduled for January 5th at the Santa Eulalia pailebote and will be welcomed by Mayor Ada Colau at the Portal de la Pau.
As every year, the parade will start at 18:00 hrs in Avenida Marquès d'Argentera, but this year they will avoid going up Via Laietana because of the works and will go along Paseo Colón, up to Avenida Paral-lel. Then, they will continue along Ronda de Sant Pau to Sant Antoni Market, where they will resume their usual route along Sepúlveda Street, finishing in Plaza España at the foot of the Magic Fountain of Montjuic at 21:00 hrs.
​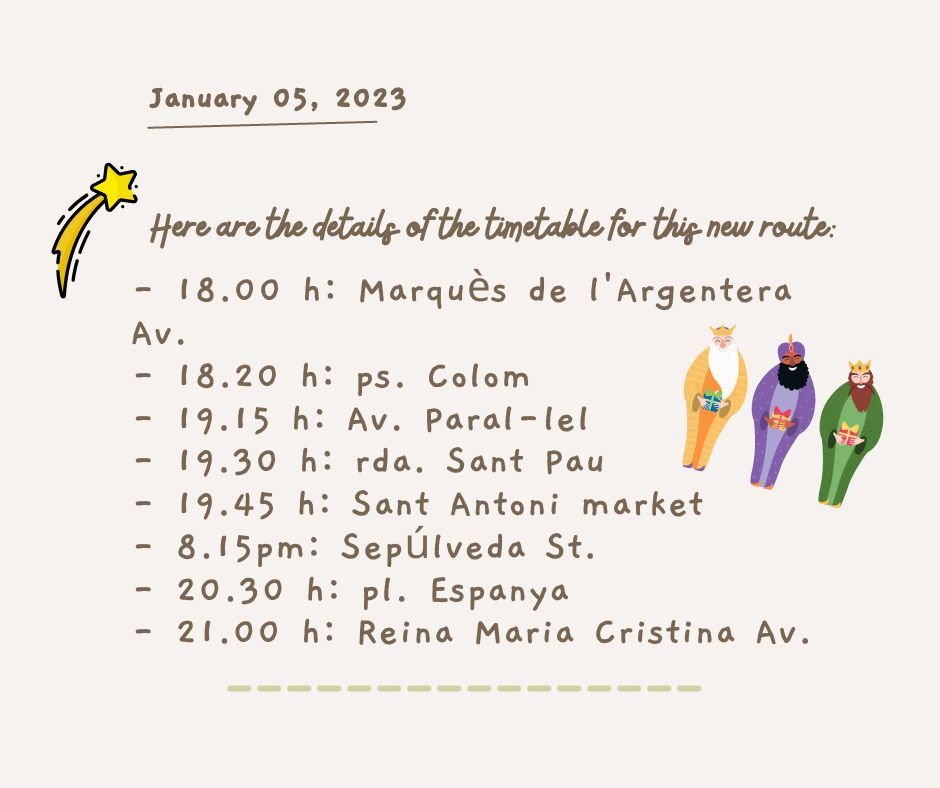 ​
There are no more excuses, this year, after two years of pandemic, their Majesties will once again throw sweets from the royal floats!