Best plans to enjoy September in Barcelona
September is just around the corner and it comes loaded with great plans and activities that will make you reconcile with this hated month. From aTemporal we have prepared a complete list with the main events so you can schedule them now!
1.- Festivities of La Mercé 2023: between September 22nd and 25th, Barcelona prepares for the Fiesta de la Mercè, which corresponds to the Festa Major in honor of the Virgin of La Mercè, one of its two patron saints. On these dates, the Barcelona City Council has programmed concerts, popular culture shows, workshops for the whole family, among others. To know all the program of this spectacular festival, we invite you to visit the following link: https://www.barcelona.cat/lamerce/es
2.- Enjoy the different plays that are presented in the city: in the city of Barcelona, plays for all tastes and styles continue to be premiered, so attending one of these shows becomes an excellent alternative for those who love the tables, black humor and culture. To review the different proposals, check the following link: https://barcelonasecreta.com/teatros-imprescindibles/
3.- Sunday Market of Sant Antoni: during September there will be a fair every Sunday for lovers of antiques and collecting in the iconic Sant Antoni Market located in Comte d'Urgell, 1 bis. If you love the smell of antique books, this fair is for you. For more information click on the following link: www.mercatdominicaldesantantoni.com/cat/index.html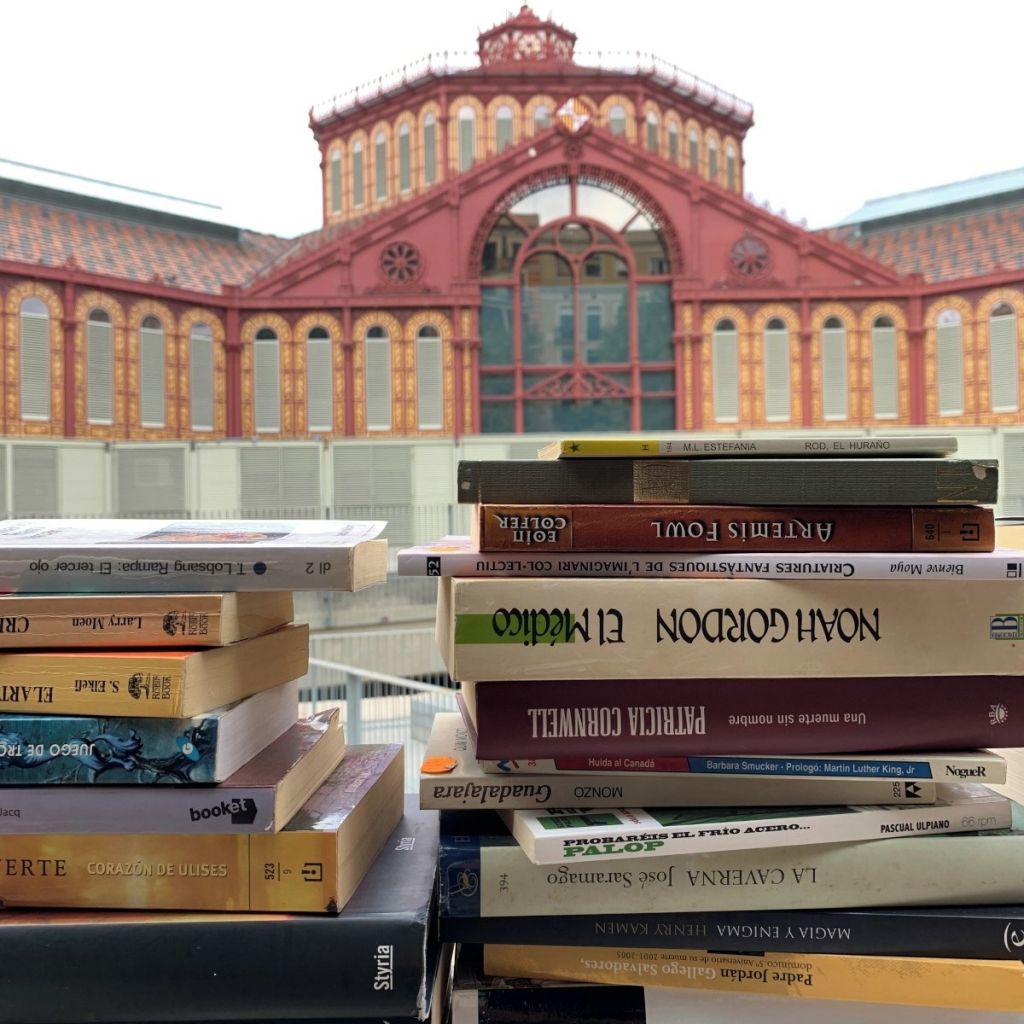 4.- Fleadonia, Mercat del Raval: for lovers of antique and second-hand objects, this entertaining market located in Plaça Salvador Seguí opens its doors on the first Sunday of every month from 10:00 to 18:00 hrs. What are you waiting for to visit it and find authentic second-hand treasures?
5.-Tutankhamun exhibition, the immersive experience: if you are a lover of the ancient world and ancient cultures, this exhibition is for you. You can enjoy the story of one of the most famous pharaohs in the history of mankind: Tutankhamun. This great and magical civilization invites you to live an unforgettable experience. More information and ticket purchase at the following link: https://www.atrapalo.com/entradas/ideal-barcelona-tutankamon-la-experiencia-inmersiva_e4896850/mes-09-2023/
6.- Brunck Electronik: for lovers of electronic music you can't miss this spectacular event. On September 17 outside La Maquinista you can enjoy a new edition of Brunch Electronick with Amelie Lens, Milo Spykers and Ahl Iver. For more information and to buy tickets go to the following link: https://ra.co/events/1758585