What to do during May in Barcelona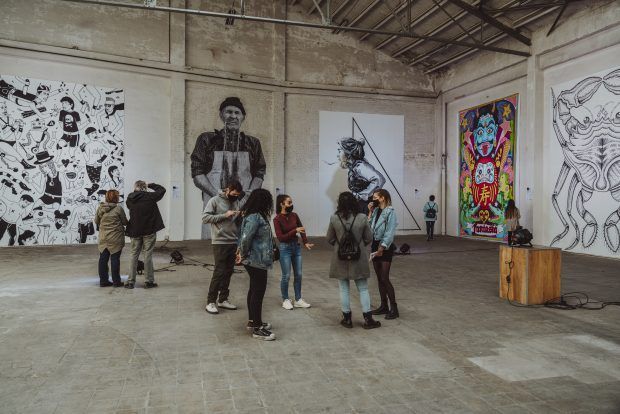 May is one of the most awaited months of the year. The weather starts to change, and summer feels closer. Here are some activities for you to enjoy this month in Barcelona:
Poblenou Open Day: Urban art interventions, art market, concerts, music, cultural and gastronomic spaces, among others, are some of the activities that you can enjoy in Poblenou Open Day, an open day that will take place next May 15 from 12 to 21:00 hrs, organized by the Poblenou Urban District Association. Among the most outstanding activities are live art shows, exhibitions, guided tours, and workshops for nine consecutive hours. For more information, go to https://www.poblenouurbandistrict.com/es/
2.- Festival Primera Persona 2021: after nine years of trajectory, this festival will celebrate its last edition on May 15 at the Center of Contemporary Culture of Barcelona, CCCB, with the theme "Primera Persona Especial Cicatrices'' (First Person Special Scars). This edition will focus on the concept of physical and symbolic scars, with the participation of illustrators, novelists, punk rockers, among others. For those who can not participate in person, the festival can be seen for free via streaming from the CCCB website.
3.- Dies d'Artévete: this 2021 is the first edition of this festival whose main objective is to collect, promote culture, and purchase art. This space will consist of a series of talks with specialists in the sector, such as art critics and gallery owners. In this first edition, 28 galleries will participate, and the exchanges will take place on the terrace of the Fudació Tápies on May 7 and 8.
4.- Susi sweet dress: this fair will be installed from May 6 to 9 in the courtyard of the parish of San Félix Africano. The novelty is that you can find more than 1000 vintage-style dresses and skirts, shirts, and shorts to look splendid this summer.
5.-Fira Literal 2021: this well-known fair of books and radical ideas return in person, celebrating its seventh edition on May 22 and 23. The fair will be held at Fabra i Coats and a hundred publishers will participate. There will also be talks, short stories, and poetry. For more information, go to https://literalbcn.com/