What is the NIE and how to get it?
Trámites importantes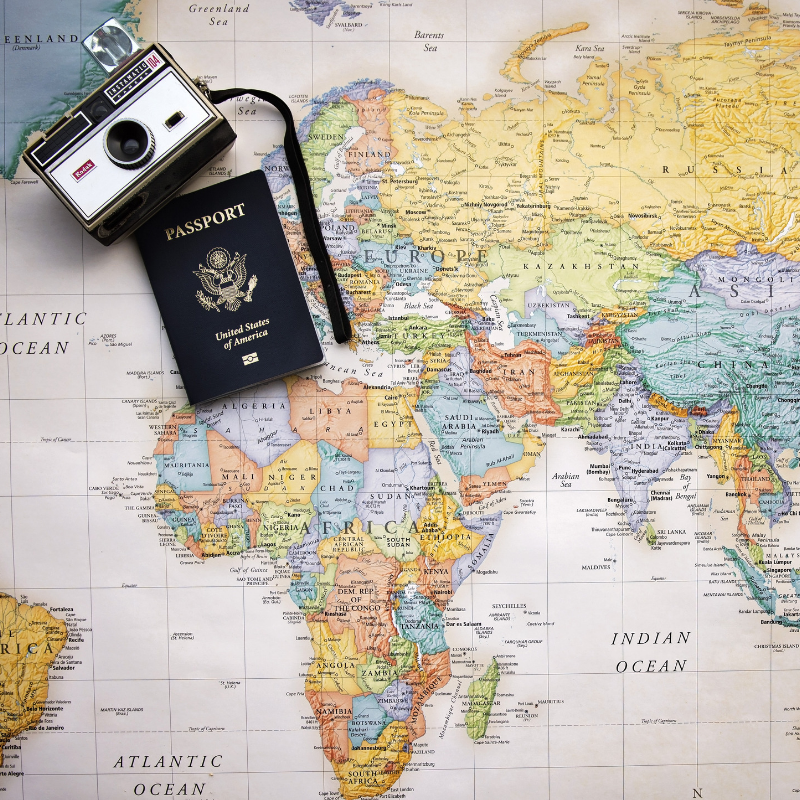 Si tienes pensando en vivir una temporada por Barcelona, ya sea para estudiar, trabajar u otros, necesitarás sacar tu NIE que es tu Número de Identidad Extranjero. Este número, comúnmente está compuesto por una letra (puede ser una X, Y o Z), junto con 7 dígitos y finalizando con un carácter de verificación alfabético (el cual corresponde a otra letra).
Este número es muy importante y tiene carácter personal, único e intransferible. Va asociado a la tributación, es decir el pago de impuestos, y al número de seguridad social, que te permitirá acceder a la asistencia médica y a las cotizaciones en caso de tener empleo.
Así mismo, este número de identificación es necesario casi para cualquier trámite que quieras realizar en España, ya que es el que acredita tu residencia. Te permitirá entre otras cosas a acceder a la salud pública, comprar un coche, inscribirte en el padrón municipal, montar un negocio, contratar un plan para tu móvil, entre otros.
¿Quiénes pueden solicitar el NIE?
Este número lo pueden solicitar las personas que encajen con alguno de los perfiles detallados a continuación:
- Trabajar para una empresa o un particular en España
- Trabajar por tu cuenta en España
- Contar con los medios económicos suficientes como para no necesitar asistencia social durante la estancia en el país. En ese caso, tendrás la persona se tendrá que afiliar a un seguro médico público o privado suscrito en España o en el extranjero.
- Ser estudiante de una casa de estudios de carácter público o privado: En este caso, el estudiante tendrà que contratar por su cuenta un sefuro médico, declarando que cuenta con todos los recursos necesarios y la solvencia económica correspondiente para no tener que soplicitar asistencia social en España.
- Tener la nacionalidad de un país miembro de la UE y querer residir en Barcelona, o acompañar al cónyugue o hijo para vivir en esta ciudad. Así mismo, personas que quieran residir en Barcelona y que sean extranjeros no miembros de la UE, pero que sean cónyugues o hijos de un miembro de la UE. Deberán solicitar NIE con carácter de "Familiar de Ciudadano de la Unión Europea".
Pasos para sacar el Número de Identidad Extranjero:
1.- Este número se pide cuando has llegado a España en la oficina más cercana de Extranjería. Te aconsejamos sacar una cita previa para evitar cualquier inconveniente, para ello deberás ingresar al siguiente link eligiendo la provincia donde residirás.
2.- Al llegar al lugar deberás presentar el formulario, más conocido como formulario EX 15. Este documento debe ir completado, firmado e imprimir una copia. Para poder descargarlo, debes hacerlo a través de la web del Portal de Inmigración.
3.- Además, deberás llevar toda la documentación necesaria para que el trámite puede tener validez:
A) Pasaporte: Original y copia del pasaporte completo. En el caso de ser ciudadano de la Unión Europea, podrá presentar su documento original de identidad, junto con la fotocopia por ambos lados.
B) Dirección de residencia en España: para el envío de documentación o notificación. Por eso es muy útil hacer este trámite una vez que estés en España y ya tengas una dirección establecida.
C) Justificante del motivo de residencia: presentar un documento por escrito, el cual indica cuál/es serán los motivos de tu estancia en Barcelona. Este documento puede estar escrito por tu futuro empleador (también se puede presentar el contrato de trabajo), una carta de la universidad o casa de estudios, entre otros.
D) Documentación que acredite que no se está en una situación irregular: es decir, que no se ha infringido las condiciones del visado. Esto se puede resolver presentando la fecha de entrada al país.
E) Pagar tasa: Una vez entregada la solicitud, te entregarán un formulario de pago, con el que deberás pagar la tasa llendo al banco. Luego de pagar se te dará un recibo con el que vuelves a la oficina y se te hace entrega del certificado y el NIE el cual queda automáticamente válido y listo para ser usado desde el momento de su entrega. Infórmate del valor de la tasa a pagar pinchando en este link.
¿Te fue útil esta información? Te invitamos a compartirla con tus amigos o familiares que vendrán a pasar una temporada por Barcelona.