Where to find the best cinemas in original version in Barcelona? We tell you!
Has it ever happened to you that, when watching a dubbed movie, the protagonist's mouth and voices do not match what he/she is saying? This is one of the biggest problems with dubbed movies, in addition to the fact that it loses a bit of its originality and grace.
That is why many people prefer to listen and watch the original version. We cannot ignore the fact that there are excellent dubbed films and many Catalan actors are dedicated to it with worldwide fame.
Barcelona has 196 movie theaters, 50 of them in original version and 146 dubbed into Spanish. Here is a list of the main movie theaters where you can enjoy films and premieres in original version, take note!
1.- Cine Verdi and Verdi Park: these cinemas are located in the heart of the Gracia neighborhood. They are art cinemas that offer throughout the year a wide range of Spanish and international films in their original language. For more information and to purchase tickets visit the following link: https://barcelona.cines-verdi.com/cartelera/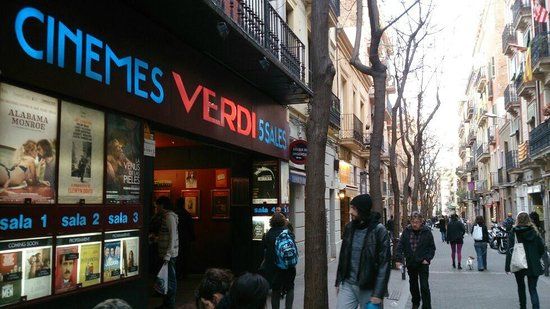 2.- Cine Girona in Gracia: this cinema is also located in the beautiful neighborhood of Gracia and is a neighborhood cinema. Its entrance is not the most beautiful, but its rooms are spacious and the seats are very comfortable. In addition to offering movies in their original version, they also offer dubbed movies or movies in Catalan. For more information and to purchase tickets go to the following link: https://www.cinemesgirona.cat/
Don't miss the best open bar sushi in Barcelona.
3.- Cine Méliès in Eixample: this is a small but very romantic cinema with only two screens. Even so its billboard is very varied and offers auteur films. You can find it at 102 Villarroel street. Check its billboard here https://cinesmelies.es/
4.- Cine Renoir Floridablanca in Sant Antoni: this cinema is located at Floridablanca 135 in the heart of the beautiful neighborhood of Sant Antoni. It is quite big and has 7 theaters to enjoy the latest premieres in their original version. For more information and to buy tickets you can go to the following link: https://www.cinesrenoir.com/cine/renoir-floridablanca/cartelera/#top
5.- Balmes multiplex in San Gervasi: this is by far one of the most modern cinema complexes in Barcelona and has 12 comfortable movie theaters and a high quality sound and image equipment. All the movies they offer are in their original version. You can find this cinema in Balmes street 422-424, metro Putxet.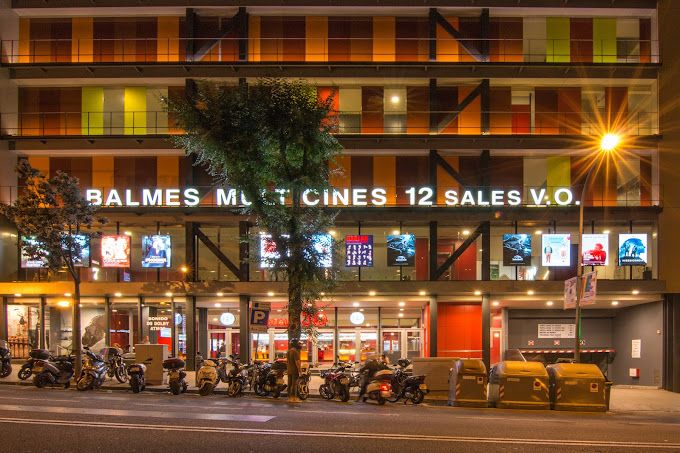 6.- Phenomena Cinema in Sagrada Familia: the entrance of this cinema is spectacular, undoubtedly one of the most beautiful cinemas in Barcelona, if not the most! In addition, the sound and image quality are top quality. The programming is very creative and varied; it has some classics on the billboard and premieres. You can find it at carrer de Sant Antoni María Claret 168.